Community Health Partners
Over the years, the San Francisco IHSS Public Authority has built strong partnerships with organizations and institutions throughout the City with the goal of strengthening our programs and spreading our mission. Our continued success would not be possible without these partnerships.
Kaiser Permanente's community involvement uniquely pairs grant funding with 65 years of clinical expertise, medical research, and volunteerism to support prevention-focused , evidence-based programs that are expanding access to care and creating healthy environments. The Kaiser Permanente Northern California Community Benefit Grants Program recently awarded Thriving in Place / the SF IHSS Public Authority a $15,000 grant that supports the PA's Mentorship Program and, specifically, helps people to connect with community resources so that they can thrive in their homes and communities, not feel isolated and lead a healthier life. For more information about Kaiser Permanente's work in the community, visit: www.kp.org/communitybenefit/ncal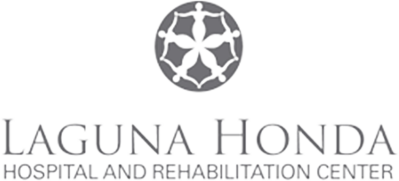 At Laguna Honda Hospital and Rehabilitation Center, the Public Authority Mentorship team provides on-site guidance and support for patient residents transitioning from hospital to home. In partnership with the Social Worker team, our staff and Mentors meet with patient residents awaiting discharge to ensure their IHSS services are in-place, and they are ready to make the switch from skilled-nursing care to in-home care. With the goal of reducing re-hospitalization and providing patient residents with the skills and training they need to manage their in-home care, they are able to leave feeling confident about their continued wellbeing and ability to thrive at home.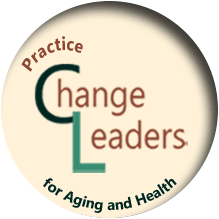 Kelly Dearman, Executive Director of the IHSS PA was selected to participate in the sixth cohort of The Practice Change Leaders program. The class of Practice Change Leaders for Aging and Health were selected to participate in this program, aimed at building leadership capacity among professionals who have a leadership role in a health care delivery organization, health-related institution, or community-based organization with direct responsibility for care that impacts older adults. Through participation in the fourteen month Practice Change Leaders program, awardees receive $45,000 and the support of local and national Mentors to further develop their leadership skills and to complete a project aimed at implementing a new geriatric service line or aging program. As part of the PCL program, the Public Authority will implement a program entitled The In-Home Care Gap Solution – Outreach & Replication Project, which broadens the scope and scale of the Independent Provider Plus program by reaching out to and partnering with transitional care and supportive housing facilities and hospitals to ensure that consumers who can and want to continue to live independently are given the option and support they need. The goals of this project are to increase caregiver retention, which in turn will result in better, sustained care and reduced visits to hospitals and/or transitional care facilities. Additionally, this will be a cost savings to the City and consumers alike. A long term goal is to replicate this project in the San Francisco Bay Area and across California. The program increases the number of low income seniors...who can remain at home, continue to live independently and fully engage in their communities, all of which results in improved well-being. The Practice Change Leaders program is made possible by the generous supported of the Atlantic Philanthropies, a limited life foundation, and the John A. Hartford Foundation. The program is under the direction of Eric A. Coleman, MD, MPH. To learn more about the program, please visit: www.changeleaders.org